Well, in my infinite wisdom I decided to put a bit more time into this project late on a Saturday night after a few bottles of cider. All things considered I've come out of it relatively unscathed.
First things first, as this is such a nice monitor I wanted to see if I could get away with keeping it in its original casing, but a quick check on top of the unit after removing the stand showed it was just too big: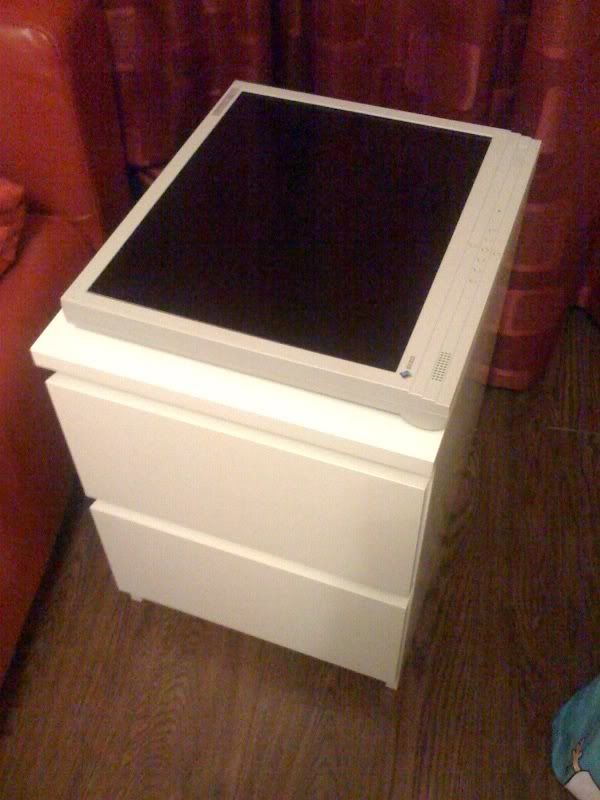 It was then that I somewhat rashly decided to set about removing the casing, to see if there was any way of minimising the width...
A few tense minutes later and we have this (excuse the blurry photo!):
Unfortunately the shielding extends all the way to the bottom of the monitor where the control PCB is: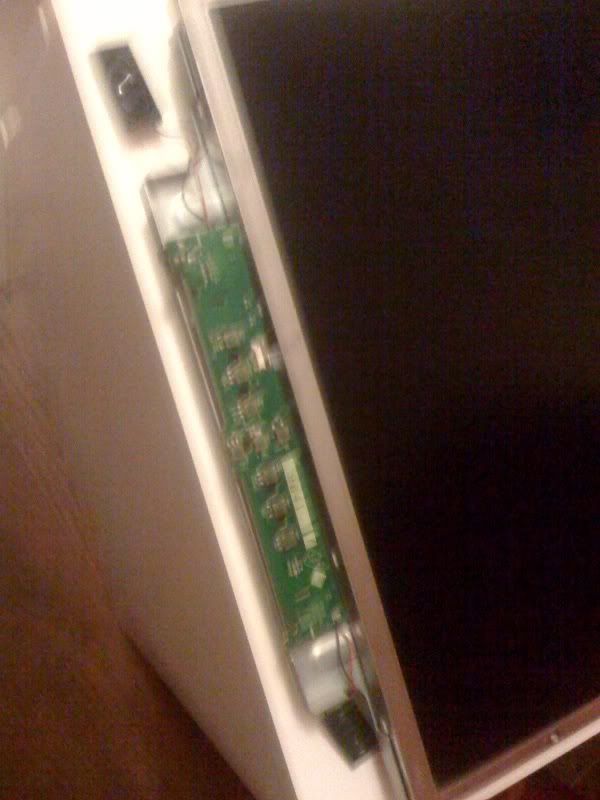 Managed to fiddle around removing screws and a very tricky ribbon cable to get the PCB out of the way and get a better look at the offending piece of metal: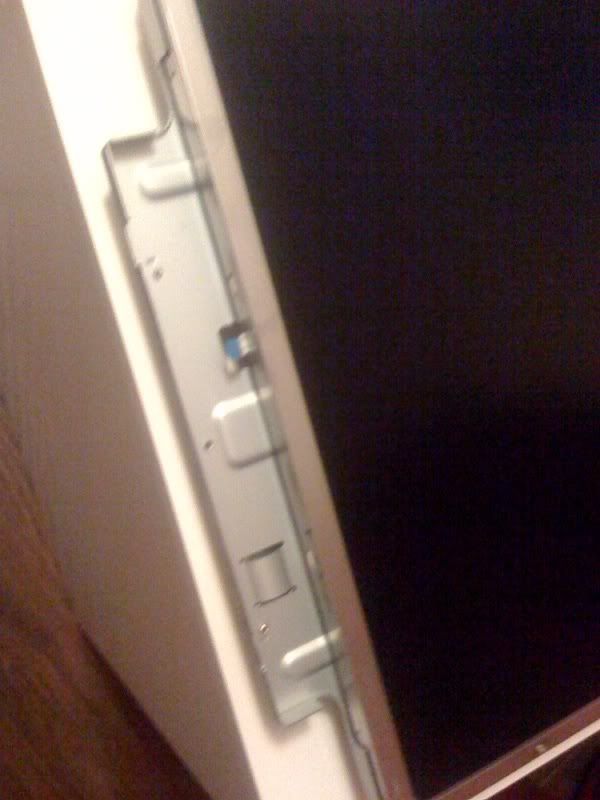 I thought about using a router to remove some of the inside of the IKEA unit to allow it to fit, but I would need to remove 17mm, which is about the thickness of the wood so that's a no. My other options are to cut away the piece entirely, which is going to be tricky without damaging the TFT, or bending it, which is also going to require some cuts. That's going to have to be a more sober decision I think.
What I did do, however, was to hook up the monitor for a little testing, albeit off to one side in the cab. I removed the top of the unit and hooked up the panel to my netbook, plugged it in and lay it flat on top of the closed drawer. Got MAME up and running and all looks good: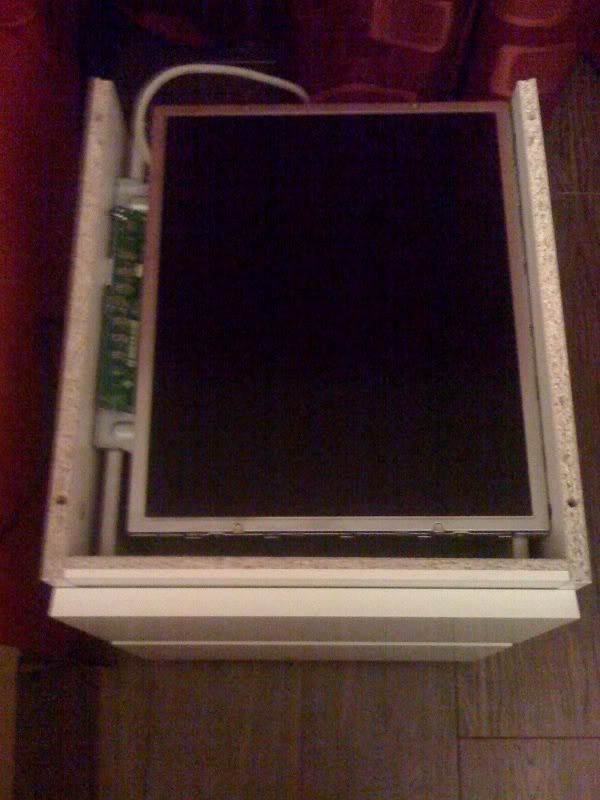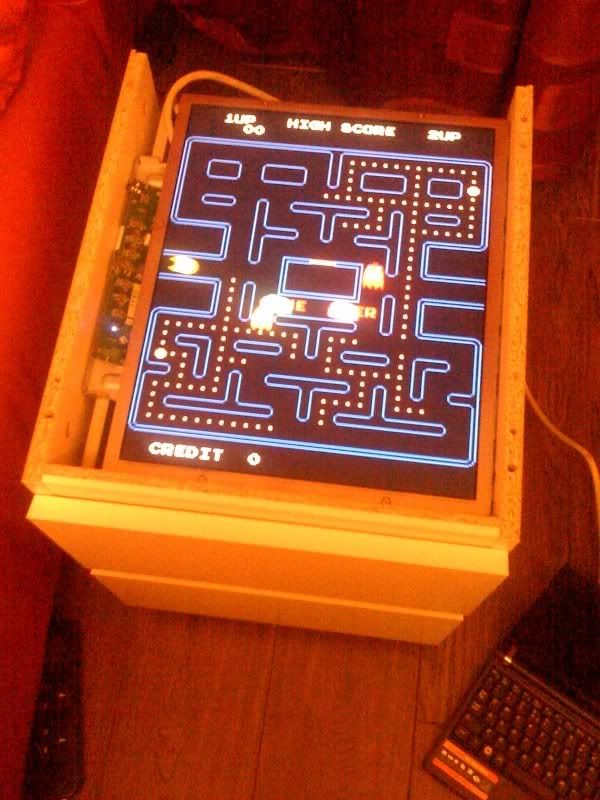 Then, I opened up the smoked glass panel and laid it over the top, looked fantastic with Pac Man running in it, shame I couldn't have the drawer open for my stick to rest on, would probably still be playing now!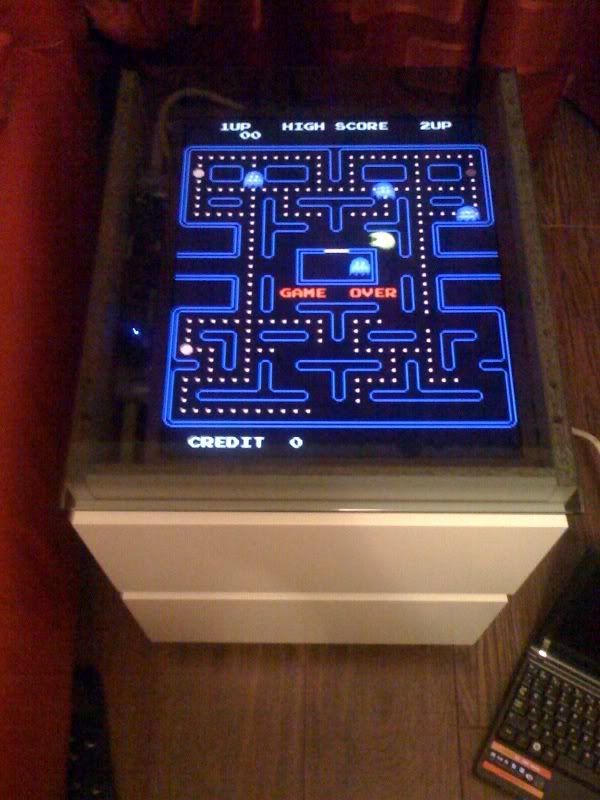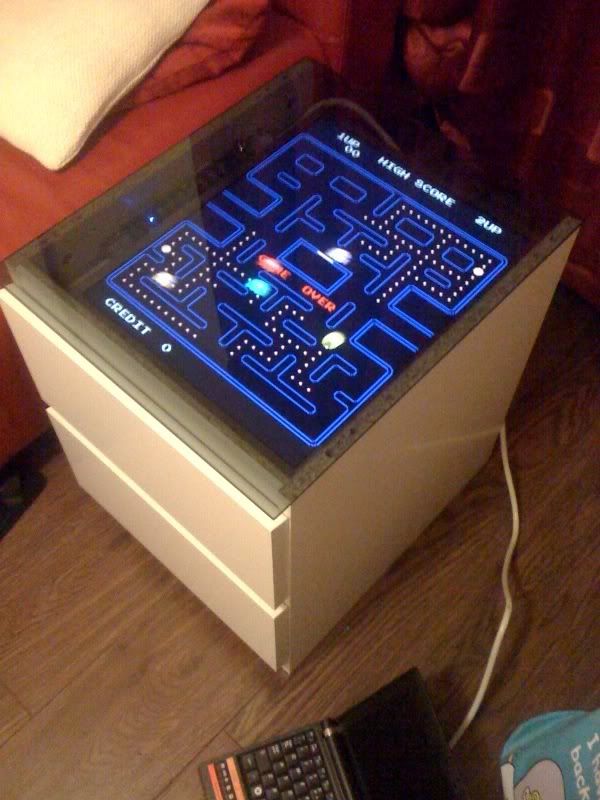 After I packed everything away, tried out the glass panel on top of the unit, it looks pretty good but the white shows up a lot. When the unit is all done I'll need a layer of black paper with a bezel cut out so the screen blends in a bit more when not in use.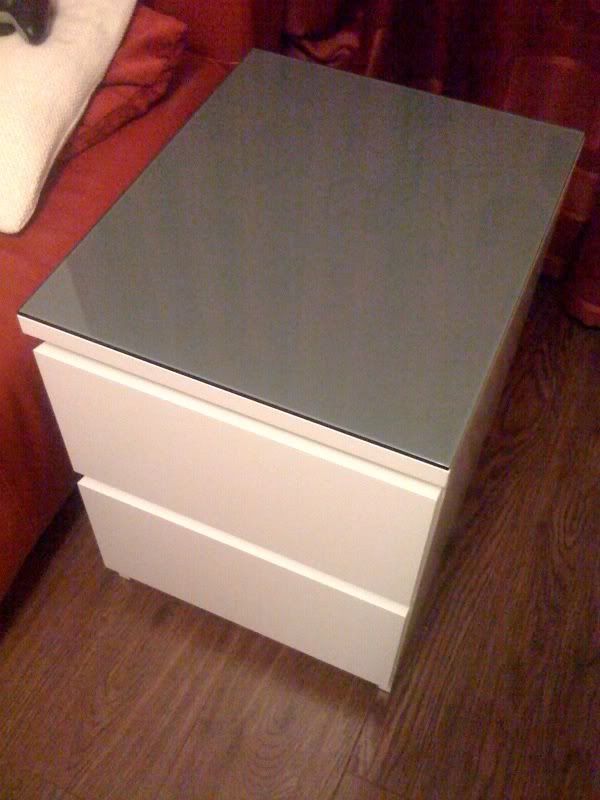 So, an eventful evening. I think I needed to be a little drunk to have the confidence to start pulling such a great little monitor apart. Well, more a great big monitor really.