It's been a very busy month and I've had barely any time to myself, so this project was put on hold for a while.
I've been developing a few designs for a purpose built joystick that I'm quite excited about, but that's a huge job in itself.
Today I finally got round to mounting the monitor. Once the TFT had been removed from its shell and I'd cut the surplus matal off the frame, I needed to cut a section out of the tabletop to house the monitor. I measured carefully then cut an aperture out of the top, just the right size for the screen. From the back, an aperture big enough for the main unit, set all the way in but stopping a couple of millimetres short of the top. I used a router to do this, I have a guide clamp that helped keep things lined up neatly but the main job was making sure everything was marked out carefully :)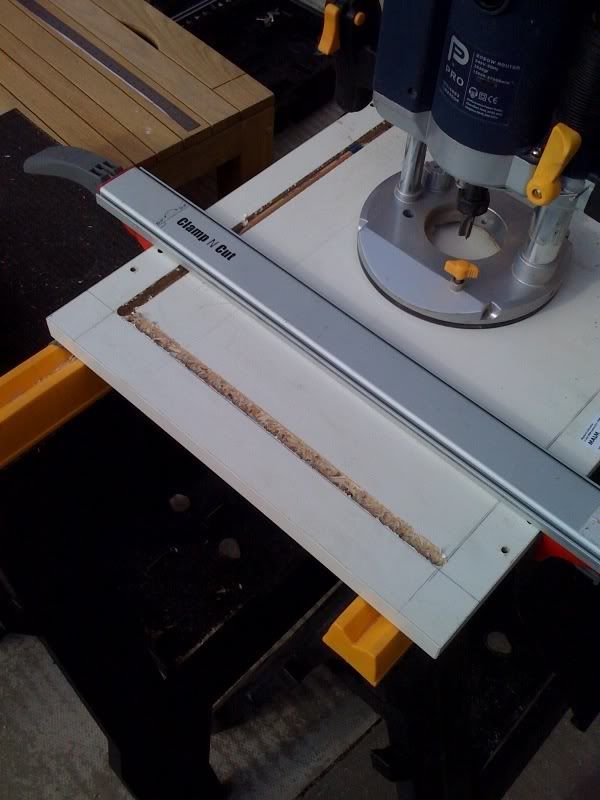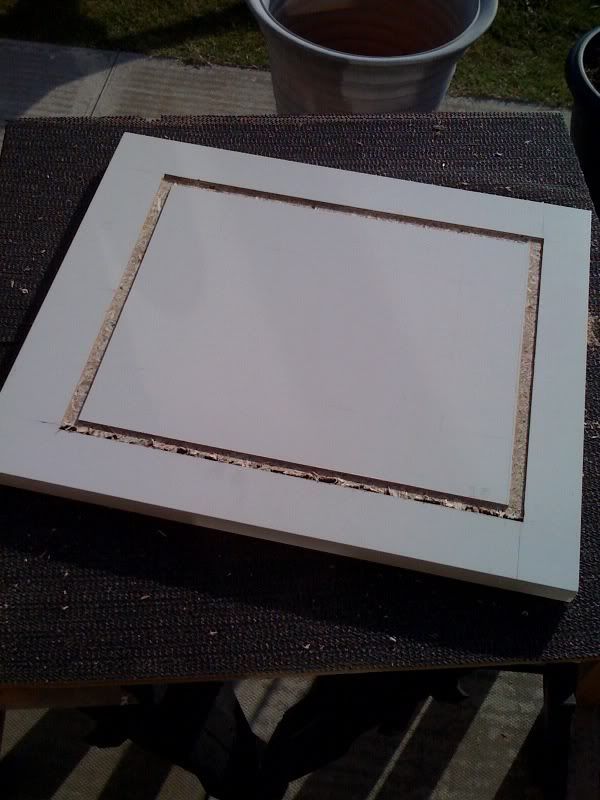 I had to use a chisel to manually remove the corners neatly and also to level off anything the router missed: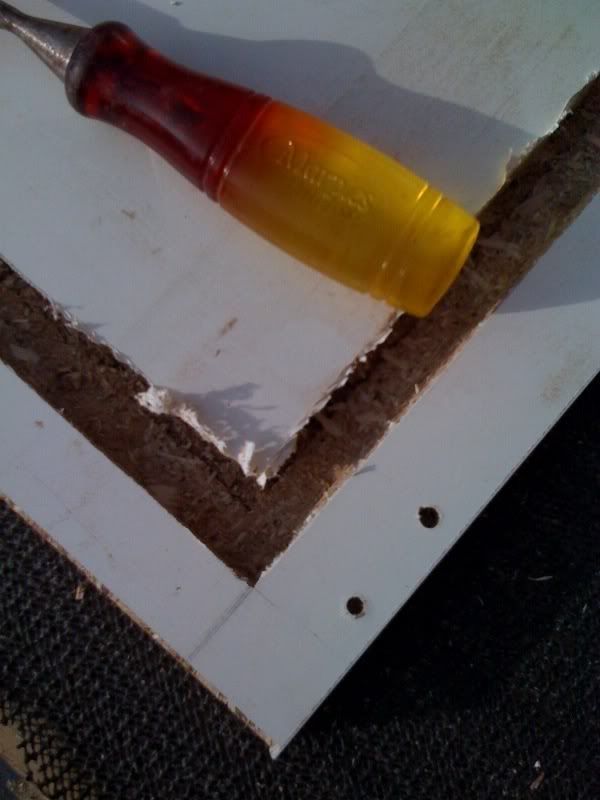 The end result gives a nice neat bezel around the screen. I simply placed four screws at the edges with washers to keep the monitor in place.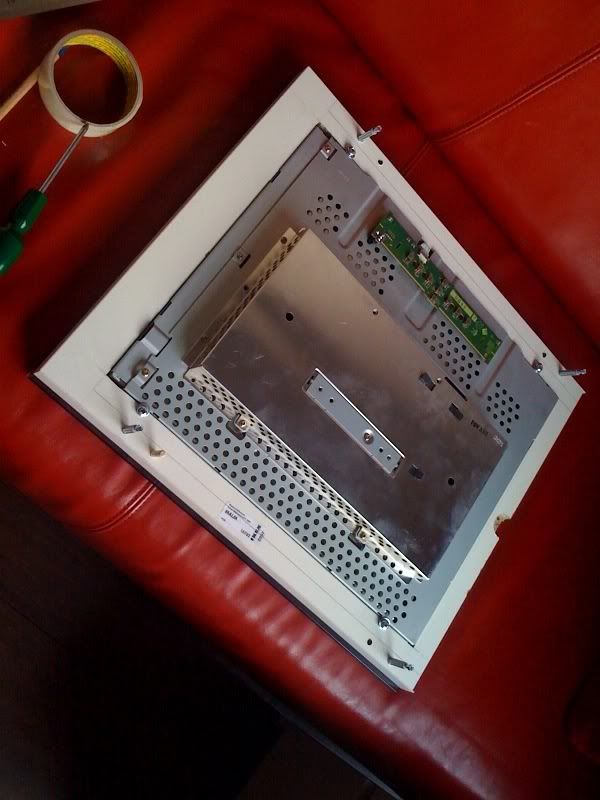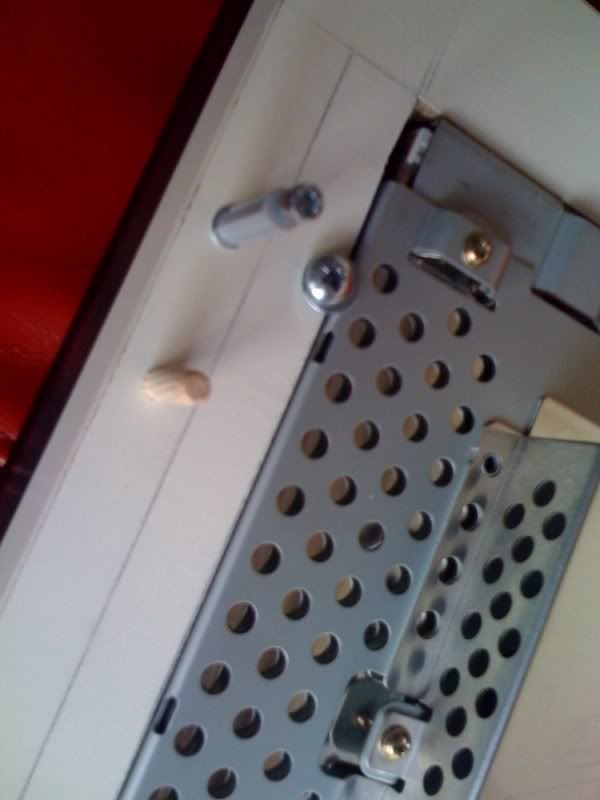 The tabletop with fitted screen: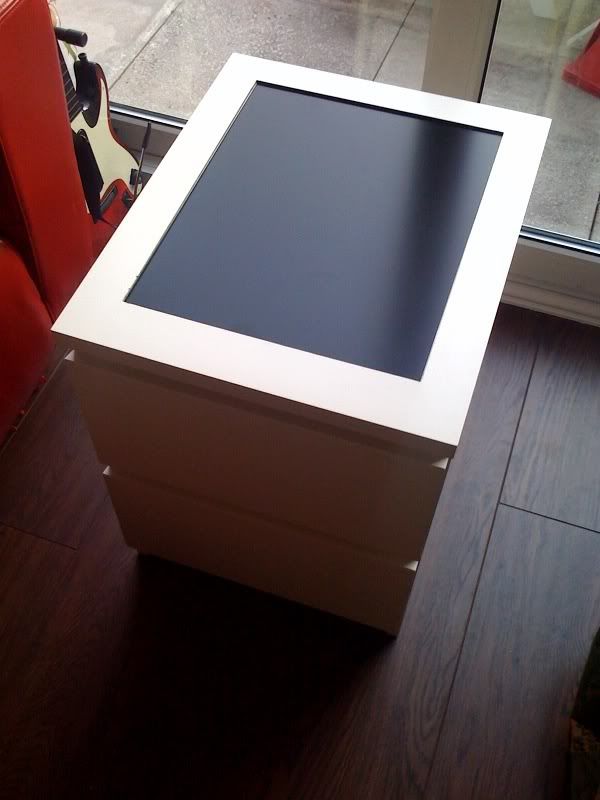 Initial testing is good, it's a nice fit and looks great with the smoked glass on top. I'm planning on painting the top black so the screen blends in a little more stealthily.
There's plenty of clearance for the top drawer and whatever's stored in it, currently my arcade stick, but also plenty of room for my netbook.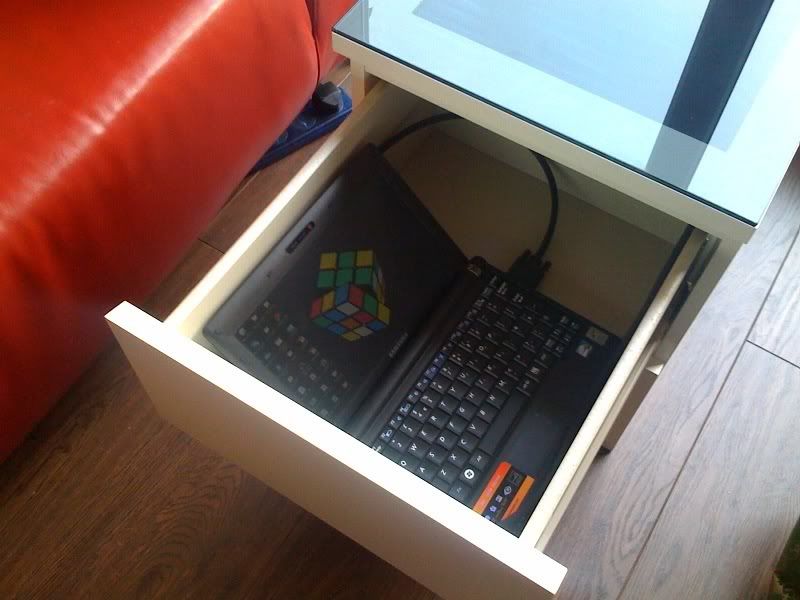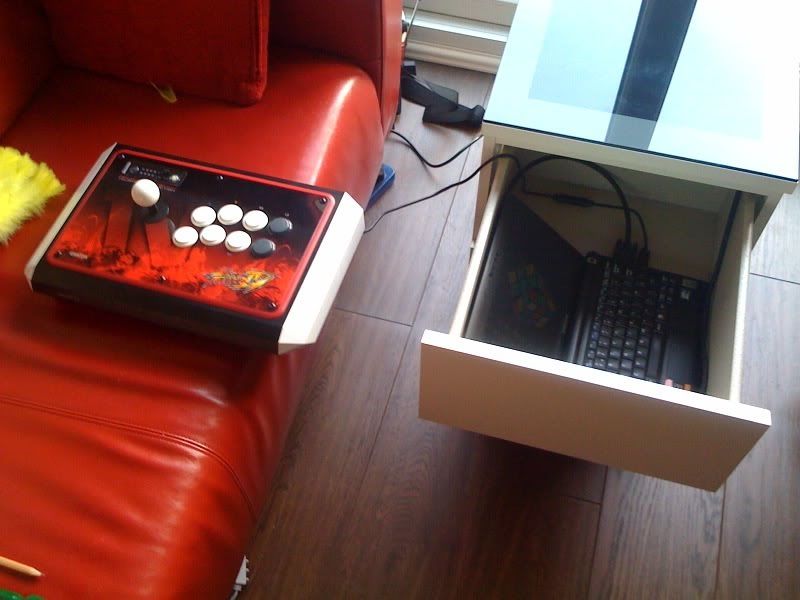 This is essentially phase 1 complete. I originally planned for a unit that would run from my netbook and be operated by my Xbox 360 arcade stick. I can play with the stick resting on the top drawer or on my lap with the drawer closed (mainly for horizontal games)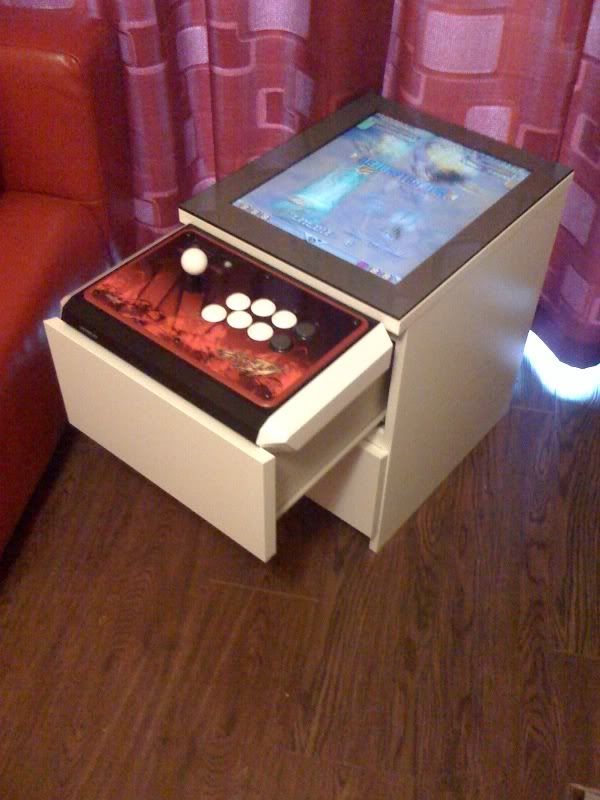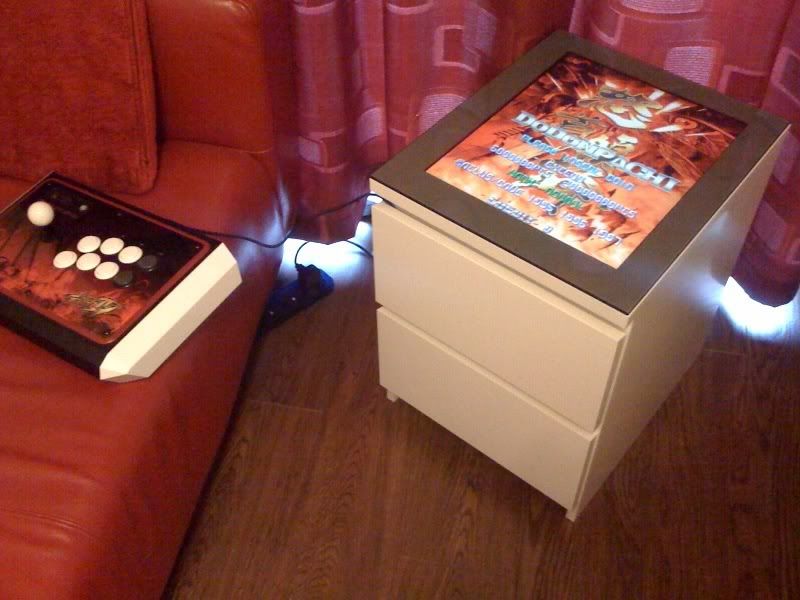 The more I've got into it, the more I want to adapt it and get it self contained, so next phase is to build a PC to go inside the unit.